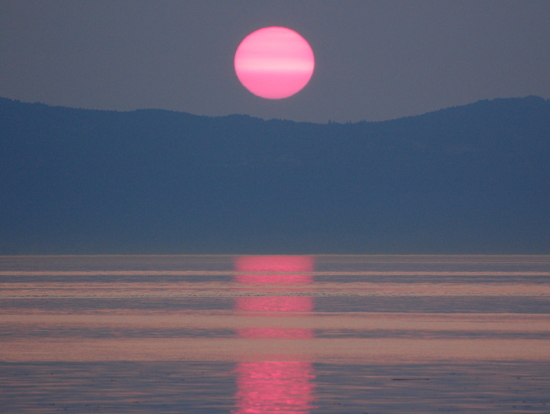 "The music of Alex Shapiro offers us the most spirit-full, feelingful and timeless opportunities to experience life at the deepest levels of significance - a journey of transcendence.


SUSPENDED is an indescribably effective composition and an incredible journey that greatly aids our ability to continue to work through our losses of people, and principles. Having witnessed the profound impact SUSPENDED created for our students and audience, I wish every conductor would program this work. Its significance is beyond words."
Conductor Dr. Glenn C. Hayes
University of Wisconsin-Whitewater
Click here to listen:

Choose either the .mp3 or .WAV (better!).

.mp3

.WAV

SUSPENDED (full symphony; ca. 26')

Live premiere recording, July 13, 2021.

Performed at DeVos Hall in Grand Rapids, MI
by the National Intercollegiate Band,
Cynthia Johnston Turner, conductor.


Track start timings for the four movements:

Movement 1: AIRBORNE: 00:00

Movement 2: DISTANCED: 04:55

Movement 3: MASKED: 13:55

Movement 4: VIRAL: 19:00.


Recording Engineer: Mark Morette
Mixing and Mastering: Alex Shapiro and Jon Rosenberg.

SUSPENDED: PERUSAL SCORE
(email Alex for access code)


Not for performance or duplication.
.pdf file of the TRANSPOSED
CONDUCTOR SCORE


9 x 12; 128 pages including cover and notes.

Please note: the first movement, AIRBORNE,
is purely acoustic, with no accompaniment track.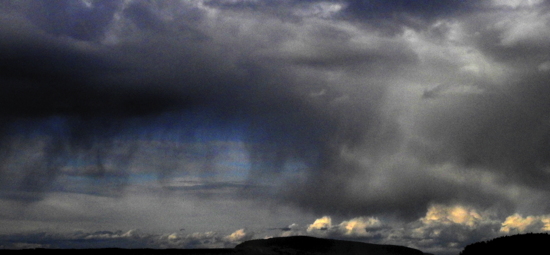 Each movement is designed to also be programmed separately:

Mov't 1: AIRBORNE (dur. ca. 5')

Mov't 2: DISTANCED (dur. ca. 9')

Mov't 3: MASKED (dur. ca. 5')

Mov't 4: VIRAL (dur. ca. 6')

Premiere recording by the National Intercollegiate Band, conducted by Dr. Cynthia Johnston Turner; live at the DeVos Performance Hall in Grand Rapids, WI. July 13, 2021.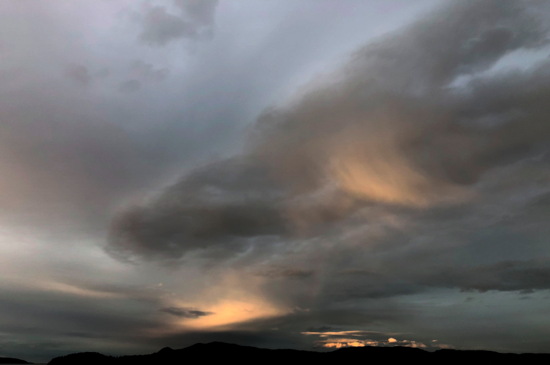 SUSPENDED is an emotional journey, and the catharsis I felt throughout the eight months of writing it helped keep me sane amidst a world of dismal uncertainty. The piece is composed in the tradition of an 18th century Classical symphony: four contrasting movements which serve specific functions and reveal a story. The work begins in absolute rage and chaos, then alternates between moments of grief and bleakness. Grim reality shifts to a macabre, circus-like insanity, and by the end, flickers of genuine hope contrast a pervasive sense of dread, and finally arrive at more optimistic possibilities.

AIRBORNE is the sole movement that's purely acoustic, with no accompaniment audio soundscape. It launches the symphony upward with a tightly motivic Sonata form of short repeating passages, in an unrelenting, ever-swirling and disorienting wake-up call. Scream with me.

DISTANCED is an anthemic, pensive unravelling which begins in anguished melancholy and expands to a raw, poignant wail. Cry with me.

MASKED is composed in the exact shape of a Classical Minuet and Trio waltz, though the music—a whimsical if somewhat demented masked ball (or, balls, in this case)—bears little connection to that of Mozart or Haydn. Historically, third movement Minuets gave way to the joke-like Scherzo, and the Trio section tips its hat to some welcome levity. Laugh with me.

VIRAL ends the work with an energetic, percussively driven seven-part Rondo. Light is trying to break through the weight of the times in a frenzied and unresolved push to the final exuberant, insistent notes. Dance with me!

As for the title: our lives have been suspended in countless ways: suspension of daily patterns due to the global Coronavirus pandemic, suspension of social justice and human rights, suspension of the U.S. government as it was held hostage by a vile cult leader and treasonous insurrectionists, and the overall suspension of decency as social media amplifies the most base and ugly instincts among people.

Surely, we can do better.

A piece of music should stand on its own, regardless of any message its composer may attach to it. Audiences don't read about music, they listen to it. But as Victor Hugo wrote, "Music expresses that which cannot be put into words and that which cannot remain silent".

The arts have a powerful role in improving society by awakening consciousness through thought-provoking, emotional moments. If a piece of music can spark conversation among listeners, that is a meaningful impact, and a benefit in addition to that of the notes themselves.

Alex Shapiro
San Juan Island, WA
May, 2021
| | |
| --- | --- |
| | |
Watch the Eastman Wind Ensemble perform SUSPENDED on March 23, 2022, with conductor Cynthia Johnston Turner.


Kodak Hall at Eastman Theatre, Eastman School of Music in Rochester, NY.

Please note: The audio tracks in movements 2, 3, and 4 were not fully picked up by the video microphone. The audio in the hall is as loud as the ensemble, as can be best heard in the .WAV recording at the top of this page.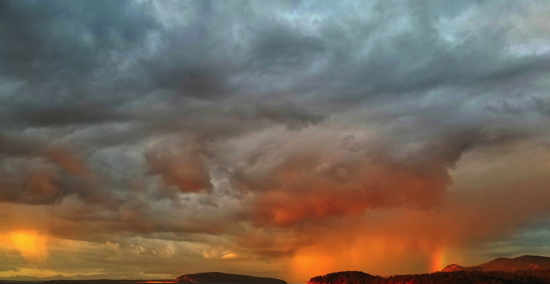 ALEX DESCRIBES SUSPENDED

in an April 2021 interview with conductor and composer Michael Shapiro (no relation), Alex discusses the new piece.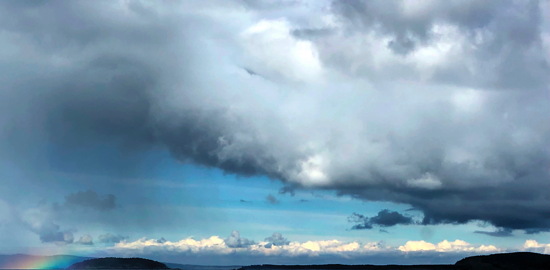 Zoom, Skype, etc. are wonderful tools for affordably bringing Alex into your rehearsal without having to book a plane flight! She has a great time coaching students, and the difference between their musicianship at the beginning of the rehearsal and by the time it ends, is often remarkable.

Alex can tell the ensemble about how the piece they're playing was created and engage them in conversation, and even show them how her digital project studio works! It's also easy to arrange to have her say hello to the audience during a concert, via a custom video. Webhearsals connect musicians to the real person-- and the stories-- behind the notes on the music stands.

The best way to reach Alex Shapiro is through email,
by clicking here

You can also leave a voice message (or even a fax, if anyone faxes anymore) at:
(270) 916-0093.

To see some examples of webhearsals, and the view Alex loves to share from her desk, click here.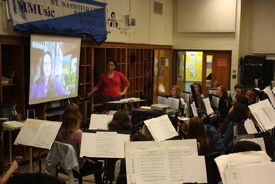 A December 2012 webhearsal with Alex in her studio on San Juan Island, and band director Mary Bauer and Mt. Mansfield Union High School in Vermont, rehearsing PAPER CUT.
Alex has written an extensive two-part article about electroacoustic band music and the uses of multimedia in the concert world. The essay, titled The e-Frontier: Music, Multimedia, Education, and Audiences in the Digital World echoes multimedia presentations she has given at The 2013 Midwest Clinic, the 2014 TMEA convention, and countless other seminars, and appears in the June and September 2014 issues of the magazine of the World Association for Symphonic Bands and Ensembles, WASBE World. The pdf is offered here with the very kind permission of the organization.


Click here for the full .pdf file
The preparation:

SUSPENDED is a complicated work, and Alex is fortunate to have a small team of wonderful people who make her pieces sound and look as terrific as possible!

Alex is grateful for the unwavering collaboration with Grammy®-winning recording, mixing, and mastering engineer Jon Rosenberg in Brooklyn, New York, who made the tracks that Alex wrote, recorded and produced sound as vivid as they do.

Similarly, Chicago-based music preparation guru specialist and trombonist John Blane is responsible for the hundreds of pages of score and parts looking so clear and professional.

Alex also thanks her friend, composer and percussionist David Jarvis in Pullman, WA, for recording the samples at her request of the ping pong balls on the cymbals, timpani, and mallet instruments, which Alex then processed within the accompaniment track for MASKED to create an other-worldly, multi-dimensional sonic experience!

The premiere:

The fiery spirit of conductor Cynthia Johnston Turner was a perfect fit for this challenging piece, and Alex is indebted to her talent and utter enthusiasm in bringing SUSPENDED to life at the National Intercollegiate Band concert on July 13th, 2021 at the DeVos Performance Hall in Grand Rapids, MI.

Additionally, heartfelt thanks go to conductor LaToya A. Webb, whose detailed notes taken as she sat with Alex through two and a half days of solid rehearsals were invaluable to the final editing process.

Conductors Tonya Mitchell-Spradlin and Tony Falcone, along with Kappa Kappa Psi & Tau Beta Sigma Executive Director Steve Nelson, made the NIB experience go incredibly smoothly. Finally, Alex gives her sincere thanks to the many musicians who arrived from all over the country to premiere this beast of a piece, and launch it into the repertoire!
There's a lot more Shapiro band music to hear!


Head on over to THIS PAGE for an overview of Alex's wind band pieces. You can listen to each one, read all about it via a link, and if desired, request a free pdf perusal score. Have fun!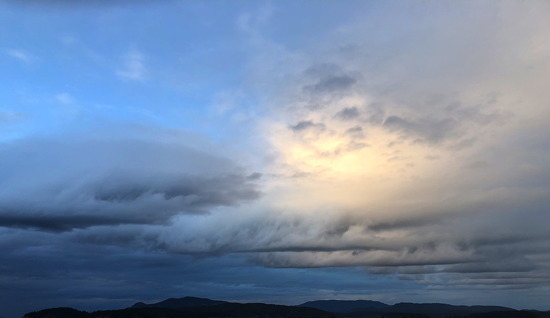 | | |
| --- | --- |
| The VERY best way to reach Alex is through email, by clicking here | |
You can also leave a voice message or a fax at:
(270) 916-0093, and she'll return your call.
July 2021

Join Kappa Kappa Psi editor & host Ryan Smith, for a spirited conversation between Alex Shapiro, and conductor Dr. Cynthia Johnston Turner, as they discuss their collaboration and much more at the Kappa Kappa Psi and Tau Beta Sigma National Convention 2021 in Grand Rapids, MI.



Download