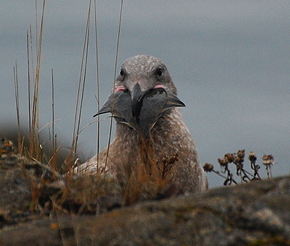 "NOW what?"
TIGHT SQUEEZE was premiered February 13, 2013, in Brevard, North Carolina at Brevard College, Miller Asbill conducting. Subsequent regional premieres have occurred across the U.S. by the commissioning partners.
If the photo above made you laugh, you can enjoy witnessing the entire dining sequence by clicking over to Alex's blog, here

Program Note:
TIGHT SQUEEZE might best be described by the following suggestion: imagine Arnold Schoenberg, Henry Mancini, and Charlie Parker walking into a techno rave club in Havana. And, staying for at least three minutes.
On the heels of composing PAPER CUT, which pairs a wind band with not only an electronic track but a ream of printer paper, I knew I wanted to create another even more uptempo, groove-oriented piece that would be fun for fidgety teenagers with the attention spans of diabetic gnats. Okay, even fun for calmer musicians. Unexpectedly, that turned out to feature a twelve-tone row theme-- possibly the world's first for high school band, at least this far west of Vienna.
Initially the melody only had eight notes. When I noticed that none repeated themselves, I decided to go for broke, in a tip of the hat to my beloved 90-year old German composition teacher Ursula Mamlok, who was a renowned serialist during the earlier years of her career. The only serialism I've ever been interested in is granola, but I had a good time with this little tone row, which I paired with a techno-rock-infused percussion groove and electric bass line (yeah, I know, Schoenberg did that first), plus a few Latin rhythms and a hint of jazz. Voila: Electroacoustic Twelve-tone Techno Latin Bebop.