| | |
| --- | --- |
| | The full, streaming recording of the VanderCook College of Music Symphonic Band's performance at the 2013 Midwest Clinic, conducted by Charles Menghini. |

| | |
| --- | --- |
| The Garner Magnet High School Wind Ensemble in Garner, North Carolina, conducted by Tyler Farrell, May 2017: | |
Alex Shapiro especially loves it when bands take her suggestion to get up and dance at the end of TIGHT SQUEEZE— and audiences especially love it as well! Below are some recent examples.



Scott J. Dunn and the Baldwin High School Wind Symphony got into the party mood at the 2022 NYSSMA Winter Conference Concert Showcase:



| | |
| --- | --- |
| Gymnasium, Shymnasium! No amount of boomy reverb could stop conductor Brendan Breslin and the amazing Dublin Concert Band from winning First Place in the Senior Category of South of Ireland Band Championships in Clonakilty, Co. Cork with this performance on July 1, 2023! | |
| | |
| --- | --- |
| And the coveted 2023 More Cowbell Award goes to THIS cool percussionist with the Christopher Newport University Band, conducted by Mark Johnson: | |
It's also great to get the audience up and dancing, too, as conductor Brett Richardson and the University of the Incarnate Word Wind Ensemble did in San Antonio, Texas at the end of TIGHT SQUEEZE. Beecause after all, it's a PARTY!:



| | |
| --- | --- |
| The University Of The Pacific Symphonic Wind Ensemble in Stockton, California, conducted and mixed by Vu Nguyen, with Bobby Brown, audio editor, and Shane Ryan, video editor, Fall 2020: | |
| | |
| --- | --- |
| | The front and back pages of the score, including instrumentation and setup notes. |

| | |
| --- | --- |
| | Band director Andy Pease penned a terrific essay about Alex and TIGHT SQUEEZE for a January 2022 post on his Wind Band Literature blog. You can read it HERE. |

THE CONDUCTOR SCORE
(email Alex for code access)
PERUSAL ONLY; not for performance or duplication.
| | |
| --- | --- |
| | .pdf file of the TRANSPOSED CONDUCTOR SCORE, 9 x 12; 25 pages including cover and notes. |

THE PROGRAM & PERFORMANCE NOTES
TIGHT SQUEEZE might best be described by the following suggestion: imagine Arnold Schoenberg, Henry Mancini, and Charlie Parker walking into a techno rave club in Havana. And, staying for at least three minutes.

On the heels of composing PAPER CUT, which pairs a wind band with not only an electronic track but a ream of printer paper, I knew I wanted to create another even more uptempo, groove-oriented piece that would be fun for fidgety teenagers with the attention spans of diabetic gnats. Okay, even fun for calmer musicians. Unexpectedly, that turned out to feature a twelve-tone row theme-- possibly the world's first for high school band, at least this far west of Vienna.
| | |
| --- | --- |
| For the inner geek in you (and, your students), here's the tone row theme, first splayed out in all its tutti mightiness at bar 7: | |

Initially the melody only had eight notes. When I noticed that none repeated themselves, I decided to go for broke, in a tip of the hat to my beloved 90-year old German composition teacher Ursula Mamlok, who was a renowned serialist during the earlier years of her career. The only serialism I've ever been interested in is granola, but I had a good time with this little tone row, which I paired with a techno-rock-infused percussion groove and electric bass line (yeah, I know, Schoenberg did that first), plus a few Latin rhythms and a hint of jazz. Voila: Electroacoustic Twelve-tone Techno Latin Bebop.

The twelve pitches are first introduced in all their chromatic glory at bars 7-10, and they reappear in different keys throughout the piece. The music, however, is not really in any key at all, since I only think in terms of keys if I'm locked out of my car. And if I were locked out of my car, this is probably the kind of thing I'd be hearing in my head while frantically trying to get back in.

Which leads to the title, which has nothing to do with my car. It has everything to do with a young gull who landed on a rock in front of my desk window as I was finishing this music, with a sizable flounder uh, floundering in his clamped beak. The rather goofy-looking bird was having a challenging time figuring out how to swallow his windfall. I said to the bird, "Wow, tight squeeze, eh?!", and immediately realized that all these notes that were cramming the score page would soon be squeezing through the musicians' instruments, as snugly as a fat flounder in a gull's mouth. I also realized that talking to birds is pointless; they make lousy conversationalists.
| | |
| --- | --- |
| Professor Dylan Rook Maddix used the 12 tone theme from TIGHT SQUEEZE to apply the concept of Serialism to 21st Century music for his Theory IV students at Cambrian College School of Music in Ontario, Canada! | |
MORE ANALYSIS and REHEARSAL NOTES
| | |
| --- | --- |
| Charlottesville, Virginia music teacher and band director Jean Flaherty has written in depth about adaptable and flexible wind band repertoire, and created a thorough analysis of TIGHT SQUEEZE that teachers and musicians will find helpful. You can read it HERE. | |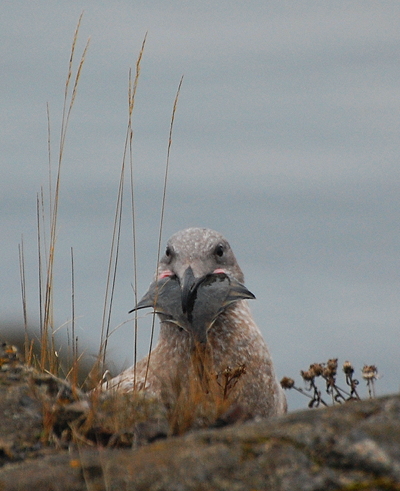 | | |
| --- | --- |
| Ok, this could be another local flatfish, like a sole, but I'm calling it a flounder just for the halibut because heck, you just don't sea this every day. | |
TIGHT SQUEEZE happens to be a 12-tone piece (horizontally, only). Fun factoid: Composer David Ocker has noted:

The name "ARNOLD SCHOENBERG" is an anagram for,
| | |
| --- | --- |
| Here's a short 2:22 excerpt from an interview CSIC did with Alex in Friday Harbor, WA, during a rehearsal of TIGHT SQUEEZE, in which she describes how the unusual mix of genres in the piece came about: | |
THE REASONING BEHIND ALL THIS
I really care about education and about giving students opportunities to be challenged. My observation of much (not all) band music is that it's often very straight and plodding in rhythm, and lacking in chromaticism. TIGHT SQUEEZE is another of my humble attempts to broaden the scope of the repertoire. Yessirree folks, for one low price, just look at what's included:

The twelve tone row theme appears in several keys throughout the piece: it first starts on C, later it begins on D, and somewhere in there it also begins on Bb. Dizzying. Packets of Dramamine should be included with each score set. So, students will learn chromaticism by playing almost every note on their instrument!

They will learn syncopation!

They will learn to pay ridiculously close attention to articulations and phrasing! And maybe even to the band director!

And despite all this work, they'll be happy because they get to play really loudly!

But wait, there's more!

They'll get a feel for bebop and Latin jazz traditions-- especially important for the players who are not in a jazz band (oh, pity the oboists), but who deserve to play this quintessential American music. Lots of 21st century concert music is infused with various grooves, and classically trained musicians need to be comfortable with all genres. Just like this gull, they should learn to digest everything.

And another bonus: due to the, uh, raucous nature of the music and the loud audio track, TIGHT SQUEEZE is well suited to bands dealing with varying personnel--it's a naturally adapatable and flexible piece, making it that much easier to program--whether for a motley, unevenly balanced crew of 23.5 musicians, or a ginormous honor band!
Zoom, Skype, Google Meet, etc. are wonderful tools for affordably bringing Alex into your rehearsal, without having to book a plane flight! She has a great time coaching students, and the difference between their musicianship at the beginning of the session and by the time it ends, is remarkable.



Alex can tell the ensemble about how the piece was created and engage them in conversation, and even show them how her digital project studio works! It's also easy to arrange to have her say hello to the audience during a concert, via a custom video. Webhearsals connect musicians to the real person-- and the stories-- behind the notes on the music stands. Get in touch with Alex-- her contact info is at the bottom of this page.



To see some examples of webhearsals, and the view Alex loves to share from her desk, click here.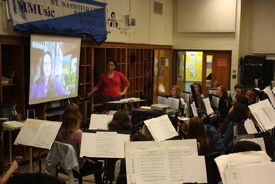 | | |
| --- | --- |
| Alex was an early adopter of online "webhearsals"! Here's one from December 2012 with Alex in her studio on Washington's San Juan Island, and band director Mary Bauer and the Mt. Mansfield Union High School Band far across the continent in Vermont. | |
Alex has written an extensive two-part article about electroacoustic band music and the uses of multimedia in the concert world. The essay, titled The e-Frontier: Music, Multimedia, Education, and Audiences in the Digital World echoes multimedia presentations she has given at The 2013 Midwest Clinic, the 2014 TMEA convention, and countless other seminars. It appears in the June and September 2014 issues of the magazine of the World Association for Symphonic Bands and Ensembles, WASBE World, and the .pdf is offered here with the very kind permission of the organization.

Click here for the full .pdf file
| | |
| --- | --- |
| | TIGHT SQUEEZE is among the pieces on VanderCook College's CD, 2013 Midwest Clinic: VanderCook College of Music Symphonic Band, on Mark Custom Records. Click CD for more info. |
\
| | |
| --- | --- |
| | TIGHT SQUEEZE appears on Best of Pacific 2020, released by Pac Ave Records. Click CD for more info. |
| | |
| --- | --- |
| | TIGHT SQUEEZE, and Alex's LIQUID COMPASS, are among the pieces on the 2016 CD from the DePauw University Band, Everything Beautiful, on Mark Custom Records. Click CD for more info. |
| | |
| --- | --- |
| If you'd like to hear DePauw University's recording while watching the [slightly blurry!] score scroll by, click below. You can also email Alex for a free perusal score! | |
This work was commissioned by Composers and Schools in Concert, with the participation of a consortium of partners:

Matthew Frost,
Friday Harbor High School, Washington

Miller Asbill,
Brevard College, North Carolina

Brian Margrave,
Cheyenne Mountain Junior High School, Colorado

Rob Lubbers,
Dobson High School, Arizona

Stephanie Sanders,
Berwick Academy, Maine

Steve Olsen,
Rosemount High School, Minnesota

Mark Reid,
Vancouver Technical Secondary School, B.C.

Special thanks to CSIC Executive Director Lisa Oman.

TIGHT SQUEEZE was premiered February 13, 2013, in Brevard, North Carolina at Brevard College, Miller Asbill conducting. Subsequent regional premieres occurred across the U.S. throughout 2013 and 2014 by the commissioning partners.



Bottoms up!
| | |
| --- | --- |
| Here's a three-minute video featuring three of CSIC's high school commissions, including TIGHT SQUEEZE: | |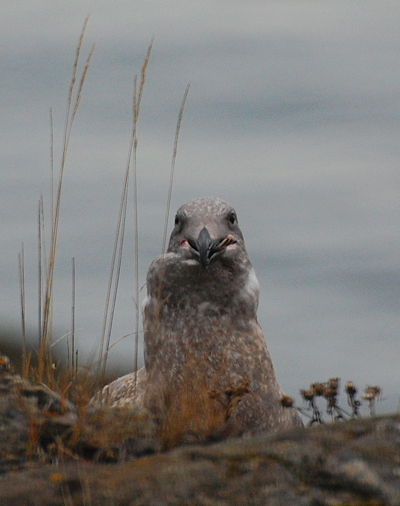 Alka Seltzer, anyone?
| | |
| --- | --- |
| The Arizona All-State Band, conducted by Dr. Stephen Meyer, via Our Virtual Ensemble powered by GPG Music, May 2021: | |
| | |
| --- | --- |
| The VERY best way to reach Alex is through email, by clicking here | |
You can even send a fax (what's THAT?) to:
(270) 916-0093.
| | |
| --- | --- |
| If the photos above made you laugh, you can enjoy witnessing the entire dining sequence by clicking over to Alex's blog, here | |
| | |
| --- | --- |
| All photographs by Alex Shapiro (which gives you some idea of what inspires this music!). | |
There's a lot more Shapiro band music to hear!

Head on over to THIS PAGE for an overview of Alex's wind band pieces. You can listen to each one, read all about it via a link, and if desired, request a free pdf perusal score. Have fun!